When I started ethoseo.com in 2009, I was in my home office. Not the best spot to grow a business, but not the worst place either. What a difference a few years can make…
Today, we're excited to announce we've moved into our new offices at
Ethoseo Internet Marketing
103 E Holly Street Suite 204
Bellingham
Washington
98225
Take the tour
Why Did We Move?
Thank You!
Take The Tour
Show us some photos already!
The new space is right on the corner of Cornwall and Holly, situated in the heart of Downtown, which feels really good. Some of our neighbors include the Green House, JJ market (we're just above them), The Stamp and Coin Place, and Little Cheerful.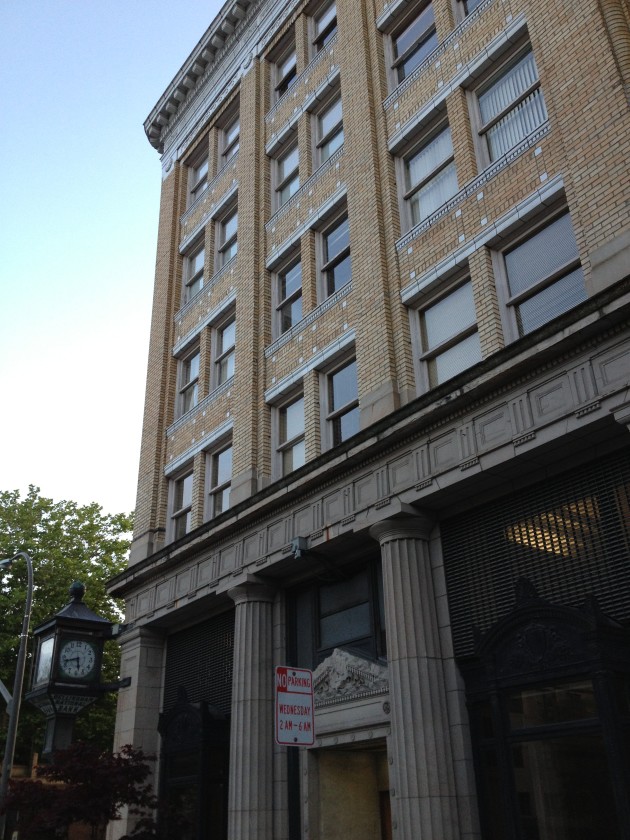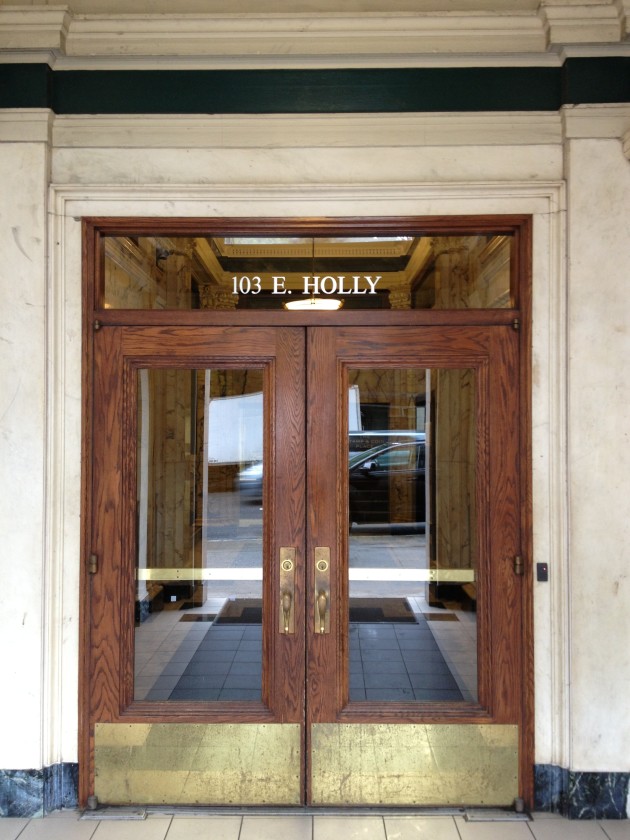 When you walk into the building, you're surrounded by Italian marble and dark mahogany. Very cool.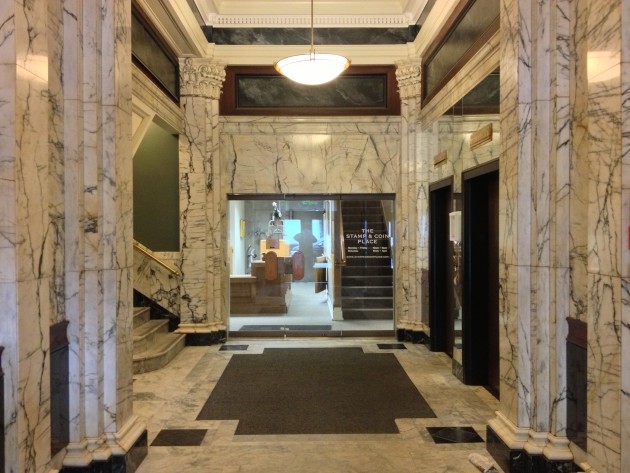 We're on the second floor – so onto the lift.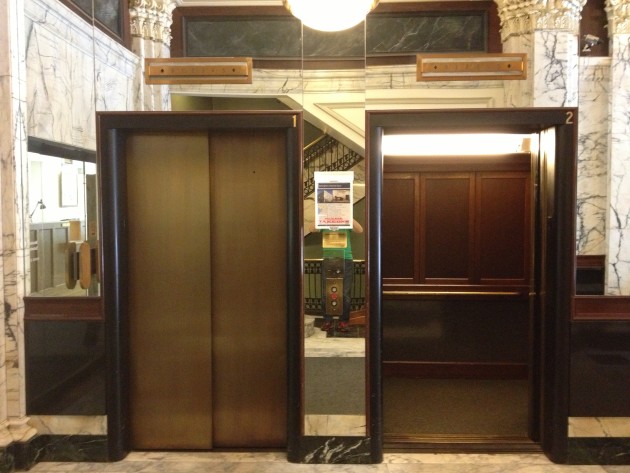 Stepping out of the elevator, you hook a left and we're straight down the hall in suite 204.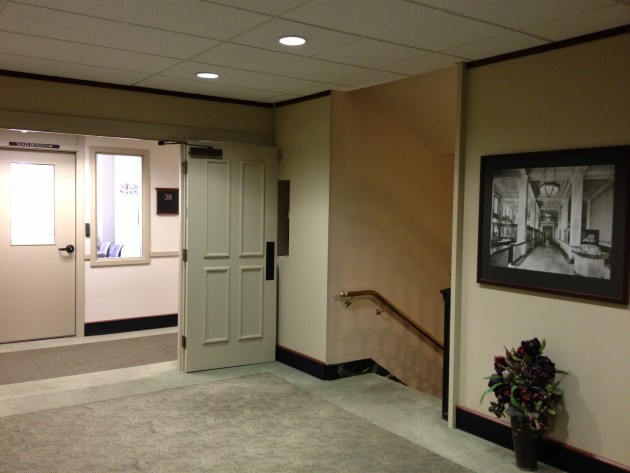 BTW: If you're looking for smaller office space, there are three other spaces available. Contact Ethan Potts for more information.
Looking into the office you might think we're a children's toy manufacturer. 🙂 Sadly, we're not.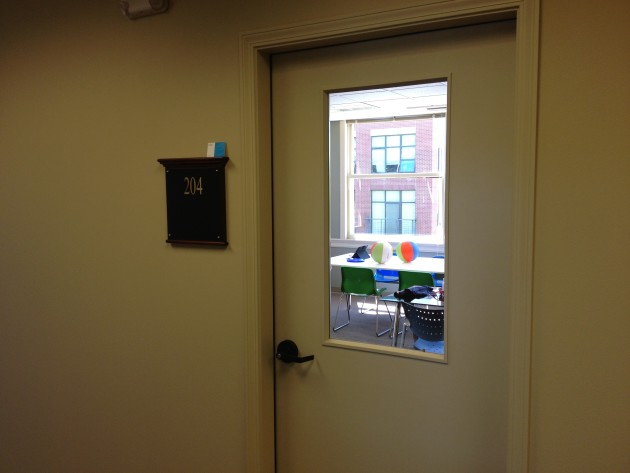 We chose the corner because of the awesome natural light and additional space. Here are a couple panoramas of the office, before and after moving in.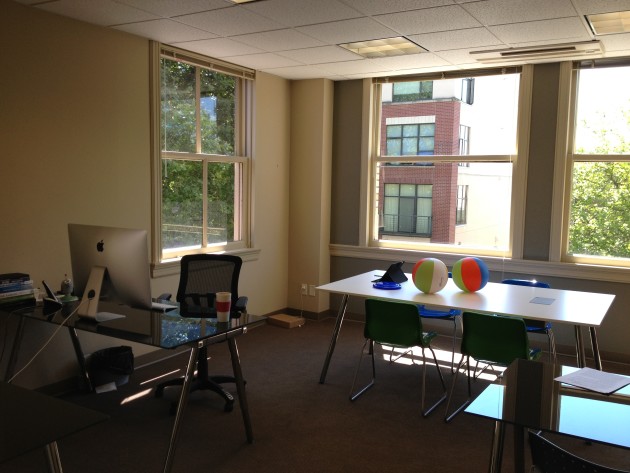 We've got beach balls!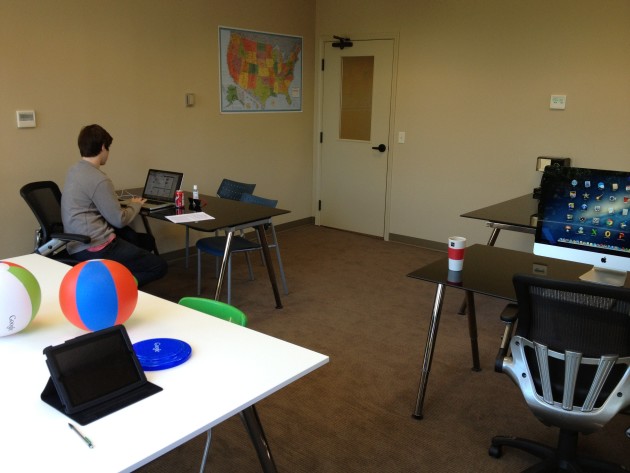 Why Did We Move?
There were many factors, including:
Location.
Our last office was in a residential area. The new space is in the heart of downtown and is close to a plethora of great restaurants (Fiamma Burger, Boundary Bay and Bob's, just to name a few) and coffee shops (Woods being our favorite). We're also big advocates of the buy local movement, and we're excited that our office location now furthers that commitment.
Space.
Working from home can get downright depressing. Ask anyone who works from home and they'll tell you working in isolation sucks. The new office provides more square footage and a collaborative feel. It also gives us room to expand and hire on more talent.
Growth.
For the last three years we've grown thanks to our great clients and awesome employees. While we're losing our first hire (Nick Quinlan) to another much larger tech company, we are bringing on a few new faces and this space allows us to hit the ground running. It also allows us to host client meetings, lunch and learn sessions, and overall provides a more professional presence.
Thank You!
Finally we have to thank all of our awesome clients!
Without your support, none of this would have been possible, so thanks to everyone, and don't forget to swing by and say hi!