What will the pharmaceutical digital marketing landscape look like in 2022? This question can be tough to answer, especially considering the fact that digital media is evolving in real-time, while the pharmaceutical industry has historically lagged behind.
But, no matter how slowly your pharma brand has adapted in the past, our advice is to get on board with these marketing and advertising trends as soon as possible.
For executives in the pharmaceutical or biotech industry, and for those who are planning the launch of a new medication or treatment, there's no better time to invest in digital advertising. The trend is expected to strengthen in the coming years, and what was once an afterthought early on in the lifecycle of a new drug is now seen as a necessity for success.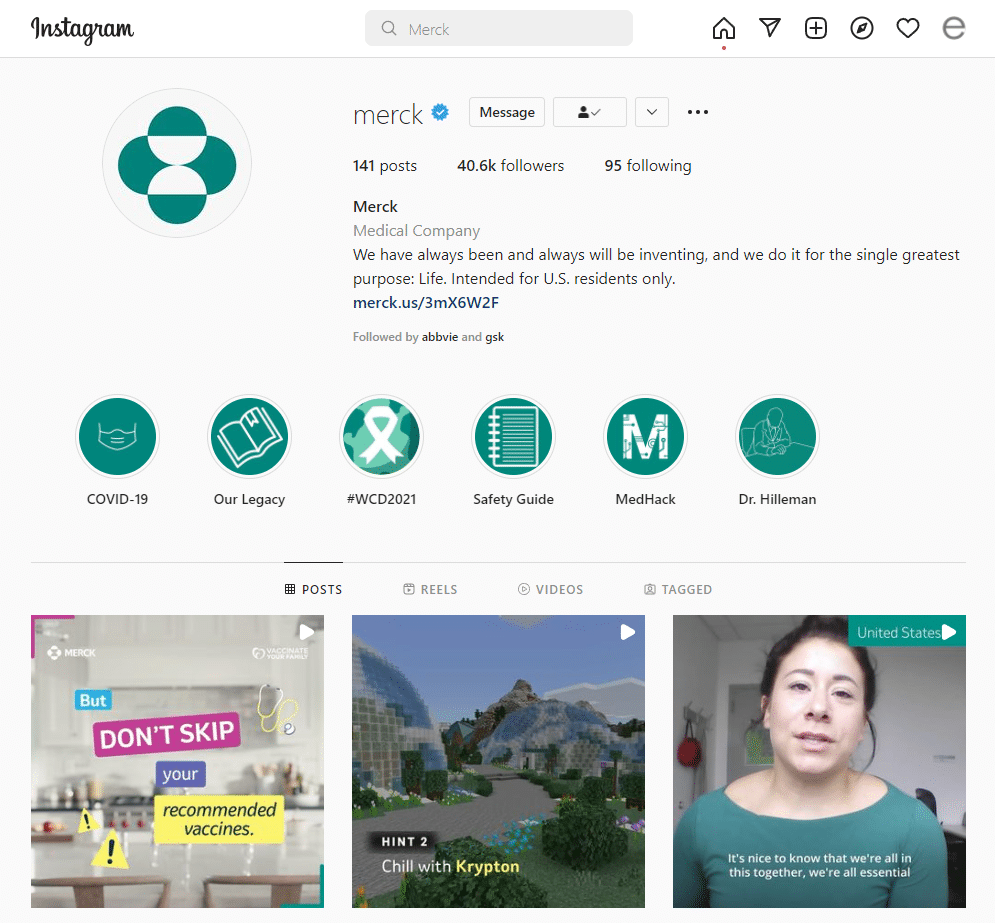 1. Establishing a Solid Presence on Social Platforms
Just a decade ago, few would have anticipated that pharmaceutical brands would be creating their own hashtags for social media, let alone opening an account. But today, pharmaceutical brands have accounts for nearly every facet of their business.
Take a look at Merck, for example. Accounts for this single brand include:
Merck
Merck Group
Merck Careers
Merck for Mothers
Merck Life Science
Each of these accounts fills a different purpose for the overall brand strategy. The brand similarly diversifies its presence by maintaining accounts on other platforms, including Twitter and Facebook.
Pharma marketing and advertising trends are expected to continue shifting towards innovative methods for attracting and engaging with consumers in 2022.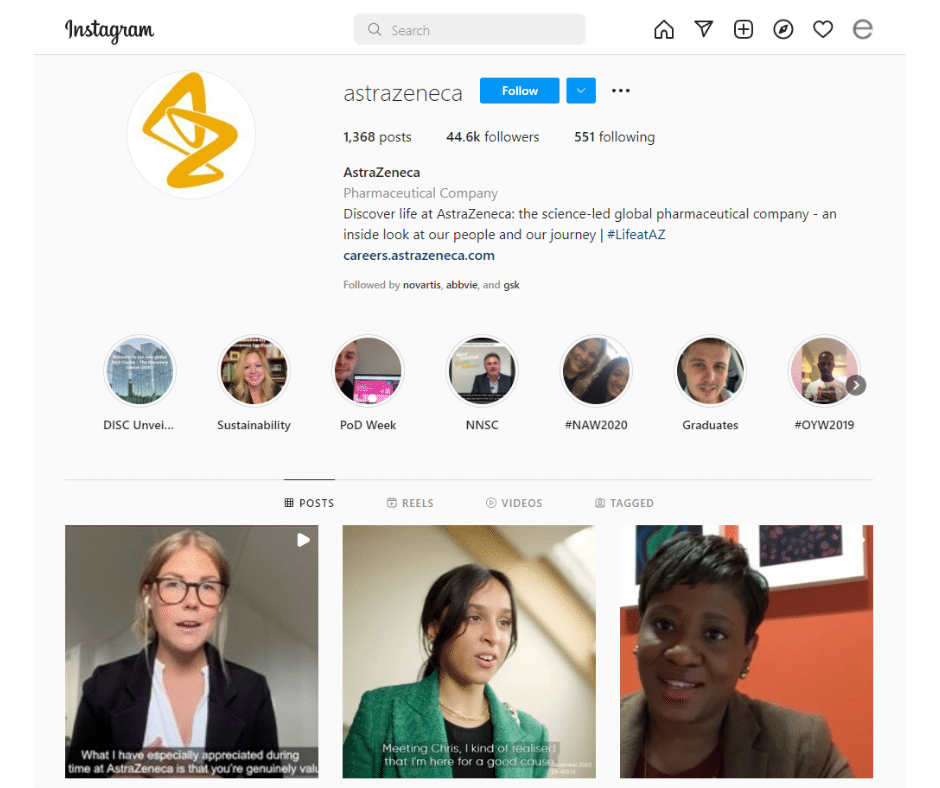 2. Humanizing the Pharmaceutical Industry
As part of its social media strategies, the biggest pharmaceutical companies are establishing a presence for their overarching company. These accounts, which can be found on Facebook, Twitter, and Instagram, offer a glimpse into the company's internal culture.
AstraZeneca, for example, positions its Instagram as an "inside look at our people and our journey." Complete with a hashtag, #LifeatAZ, this account features interviews with employees, as well as company news. The company prioritizes closeups of real people – making it seem less like an impersonal entity and more like a company filled with caring, passionate people.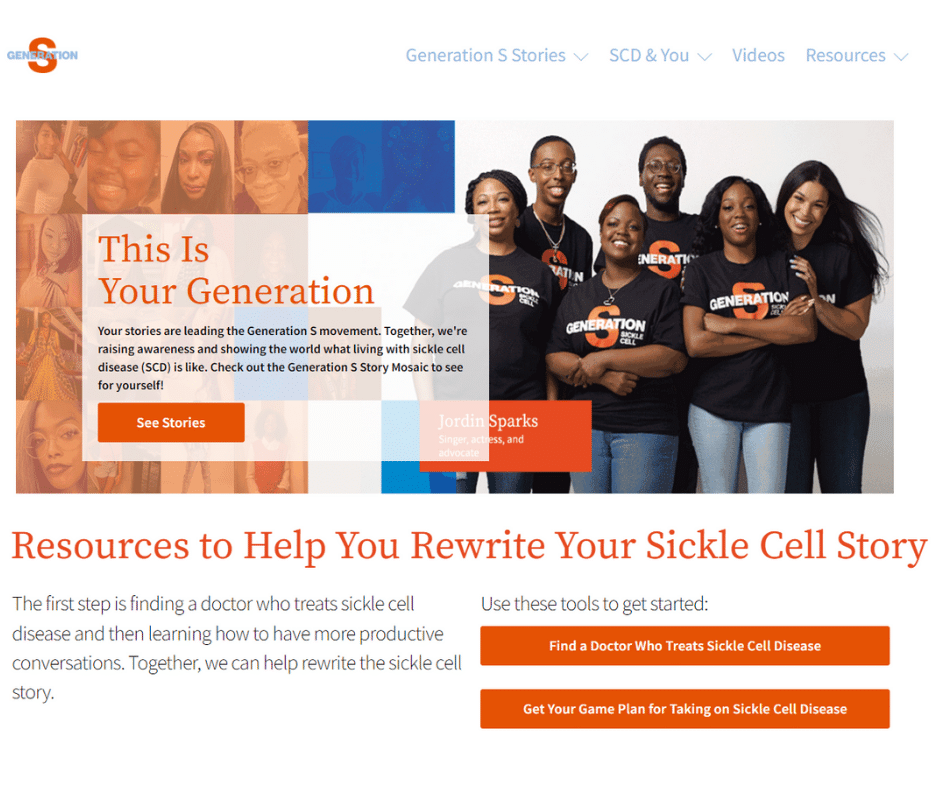 3. Creating Unbranded Online Communities
Even if unbranded online communities aren't intuitively valuable to companies that want to spread awareness of their own products, these communities contribute significantly to effective marketing strategies, and this will continue in 2022.
Novartis does a particularly good job with its unbranded sickle cell community, Generation S. The website (joingens.com) features a modern mosaic of real people and their stories living with sickle cell disease. Coupled with its in-person Rock the Block event, trendy T-shirts, and energizing video, Novartis has successfully created an inspiring community through its unbranded website.
Building awareness of a disease state can build trust with new patients as they explore their treatment options, and connecting them with others who share the same condition can improve medication adherence as they focus on embracing their condition in positive ways.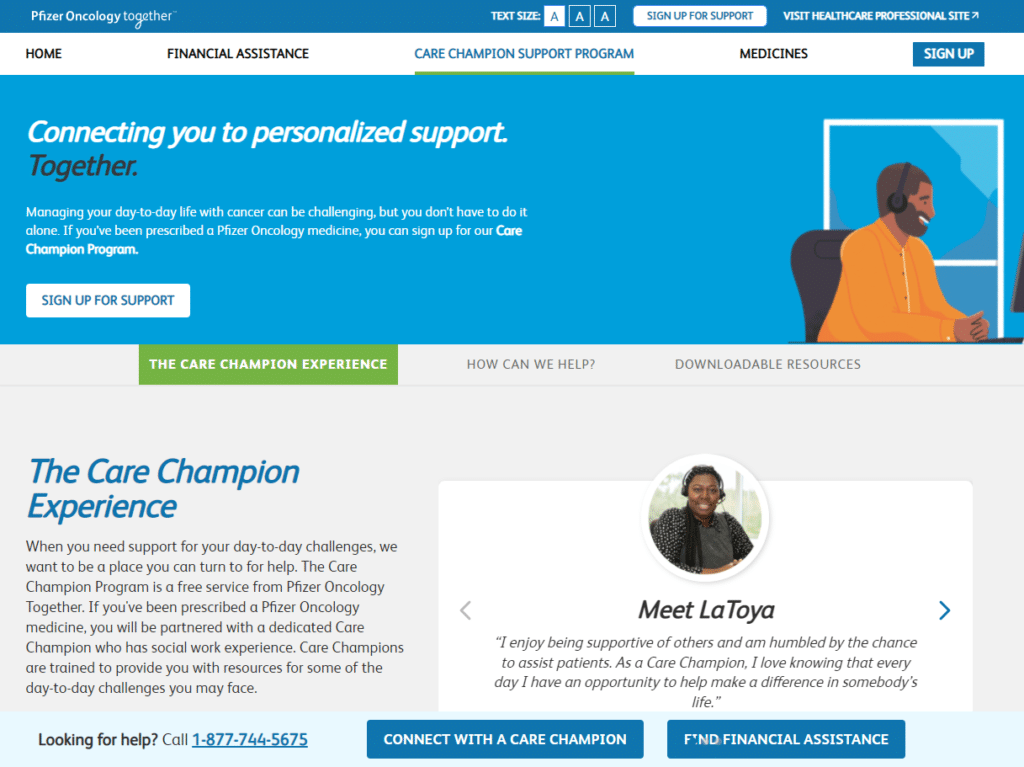 4. Promoting Patient Support Programs
Patient support programs give pharmaceutical brands a wealth of audience data, and they provide patients with onboarding tools and handy reminders that increase adherence. Improving visibility of these programs and making the signup process easier will be a priority for adherence-focused pharmaceutical brands.
Pharmaceutical brands have been providing support to patients for years through these programs, and yet only 3 percent of eligible patients have signed up for these programs (Phreesia Life Sciences Survey, 2021). Moreover, just 10 percent of those surveyed had learned about these support programs online.
While many patient support programs still use traditional paper forms, pharmaceutical companies have begun allowing patients to enroll online, eliminating the need to fax or mail forms. And some companies, like Pfizer, are going one step further by featuring their program prominently on their website.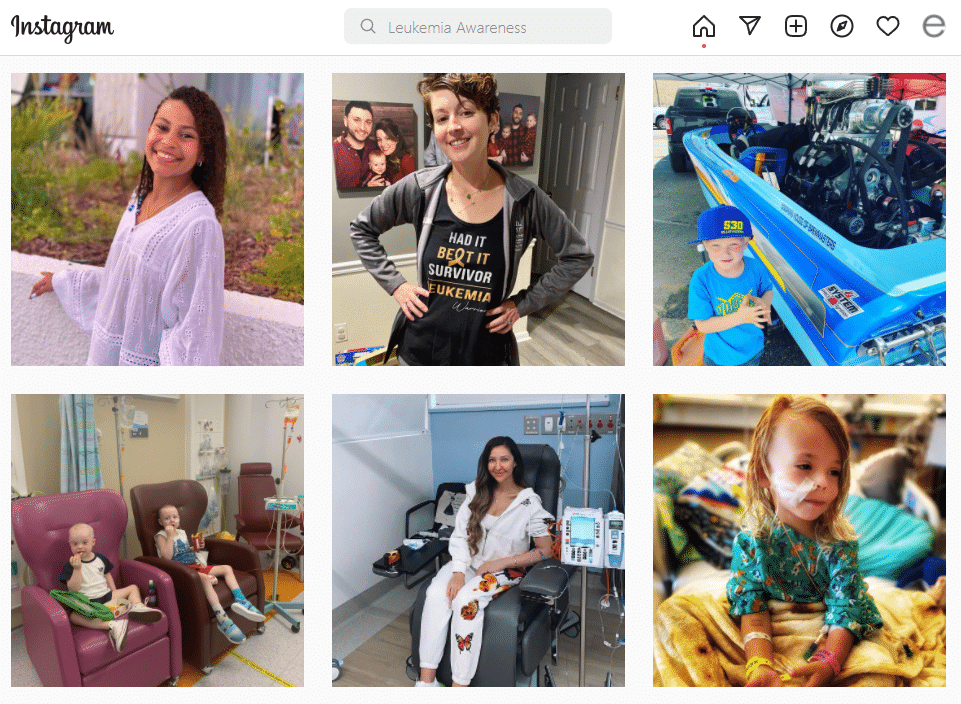 5. Monitoring TikTok, Instagram, and YouTube Patient Profiles
Patients are posting videos, images, and thoughts publicly on social media. The online footprint of patients is a goldmine for audience research. Pharmaceutical brands will be monitoring hashtags and profiles to better relate to their audiences, who will share their joys, frustrations, and challenges for the world to see.
With more people staying at home, we're likely to see even more posts from patients with specific health conditions. By gathering audience insights beyond statistics, pharmaceutical companies will be able to empathize with their patients, which will be visible through their own communications.
How to Take Advantage of the Biggest Pharma Marketing Trends for 2022 and Beyond
As the pharmaceutical industry continues to search for innovative ways to reach patients, and as patients find new ways to engage with pharmaceutical brands, establishing an omnichannel presence will become even more critical this year. And the only way for pharmaceutical brands to prioritize their marketing efforts effectively is through a comprehensive digital marketing strategy.
A well-developed digital marketing strategy will merge a pharma brand's new plans within the context of the company's existing marketing efforts and goals. This strategy will tie every tactic to specific goals and KPIs so their effectiveness can be measured. In short, a digital marketing strategy is necessary for pharmaceutical brands to embrace these trends with intention.